Fabric
Bag in furnishing fabric
Precious silk velvet
Camel
Materials
Natural ivory fabric lining
Handles in ebony genuine leather
Metal feet
Metal parts in light gold plated brass
Dimensions
23 x 23 x 23 cm
Inside pocket: 20 cm
Shoulder handle drop: 27.5 cm
Description
MyMoretta Oriental is a variation of MyMoretta made with fabrics of the highest quality.
It is a contemporary, refined and minimalist hand and shoulder bag
Comfortable to the touch and durable as it is made using the best furnishing fabrics specifically strengthened to last.
Respects the environment as it is produced with carefully chosen certified materials, and with particular attention to waste, fully in line with the value of time and craftsmanship
Created and produced in Italy by master craftsmen.
Production time
All of our products are available to order.
Some products might be ready for delivery off the shelf.
We are committed to ensuring that processing times do not exceed 10 workingdays.
You will be promptly notified about the delivery times.
If you have any questions, or just for further details on the desired product, please
do not hesitate to email us at: miyon@miyon.it
We will be pleased to answer you!
Product Care
Avoid contact with liquids and products for the body, rubbing with abrasive parts and prolonged exposure to direct light and heat sources.
To better look after your bag and avoid creases, fill it with paper before storing it in the wardrobe.
Contact specialised laundries to clean your bag.
Details
The small parts with the Miyon logo are original and custom designed.
The semi-rigid bottom allows you to maintain the unique and recognisable shape of the bag.
Two anodised brass cylinders act as pivots, joining the bag body and handles. It is possible to insert long handles so as to carry the bag over the shoulder too (long handles can be purchased separately).
The lined interior features a functional zip pocket.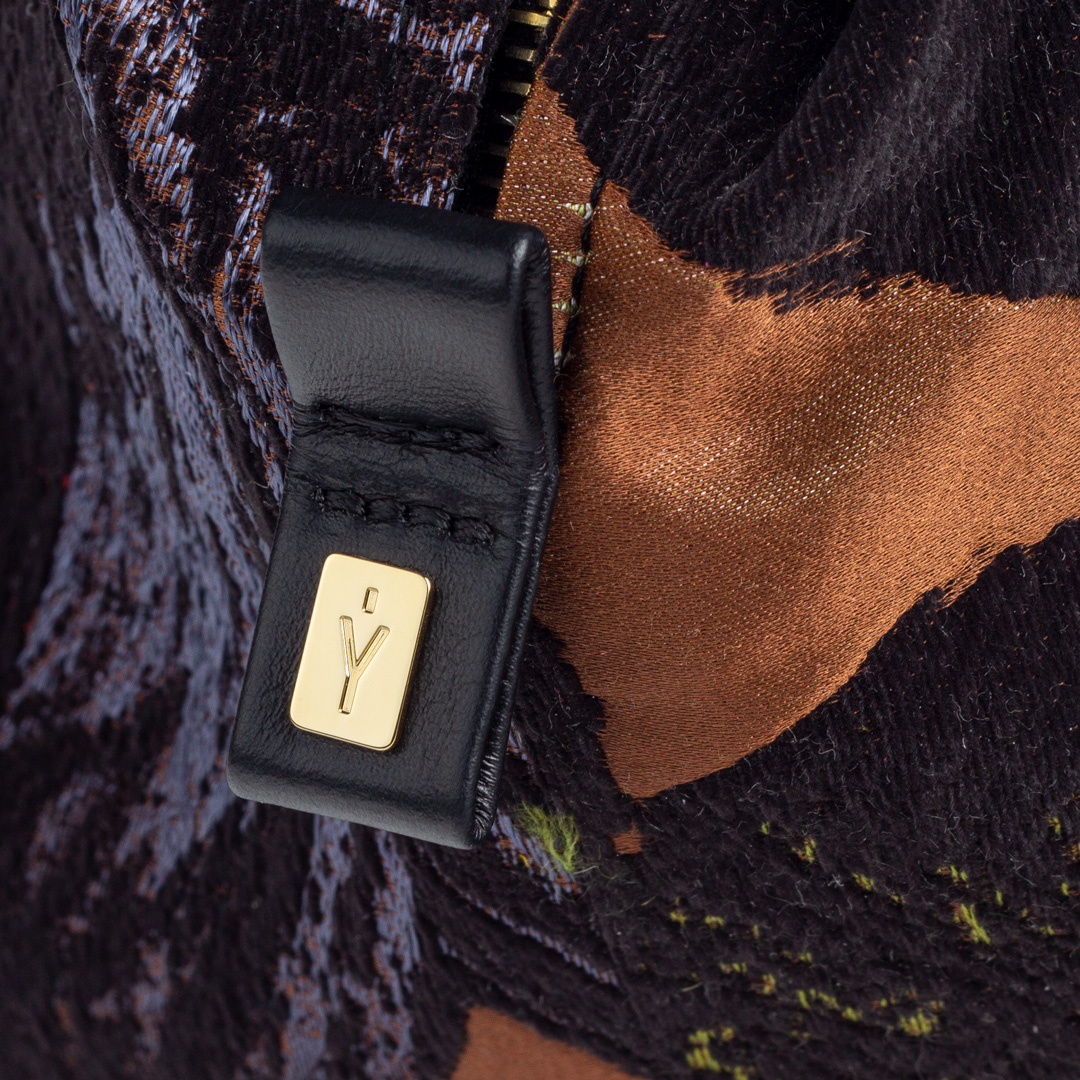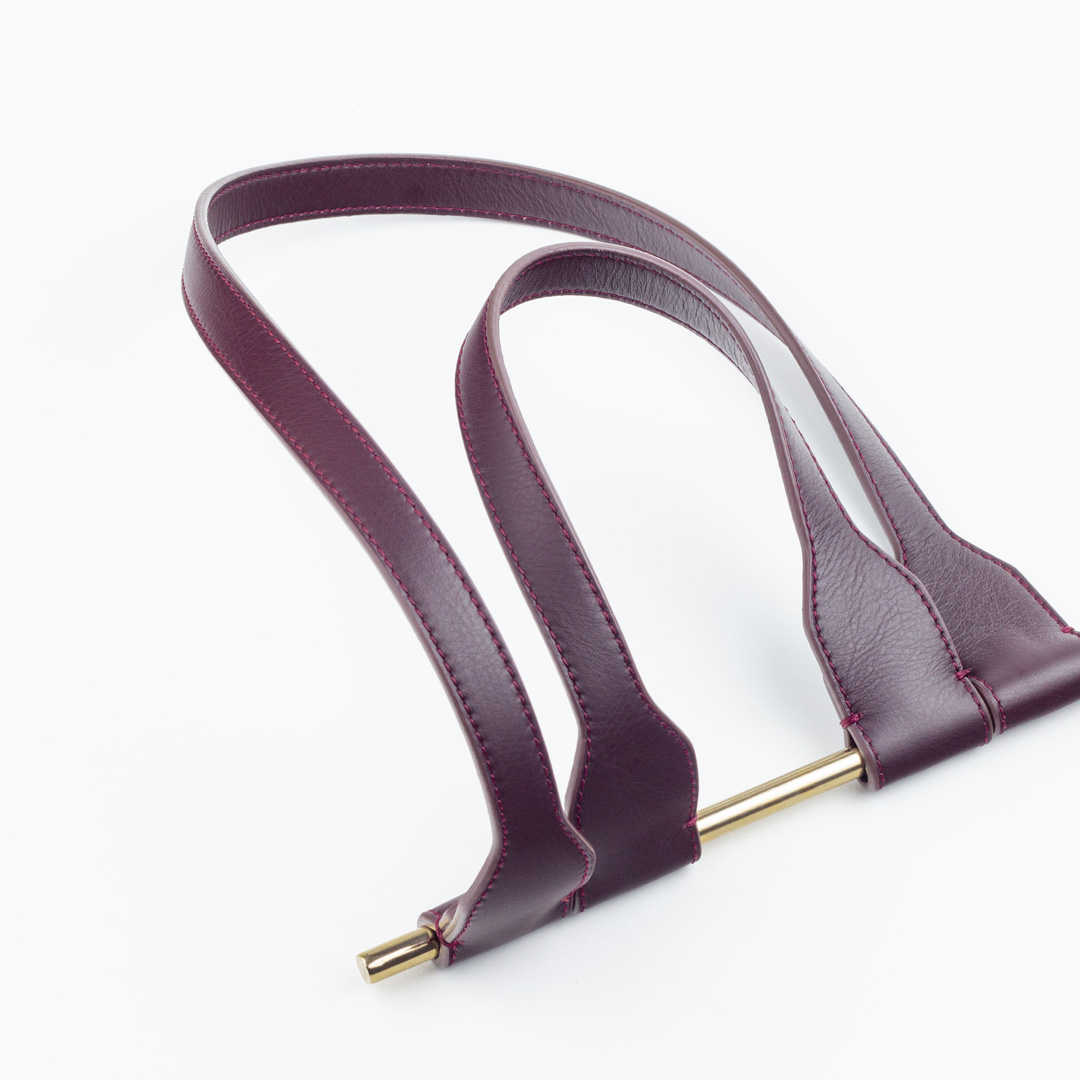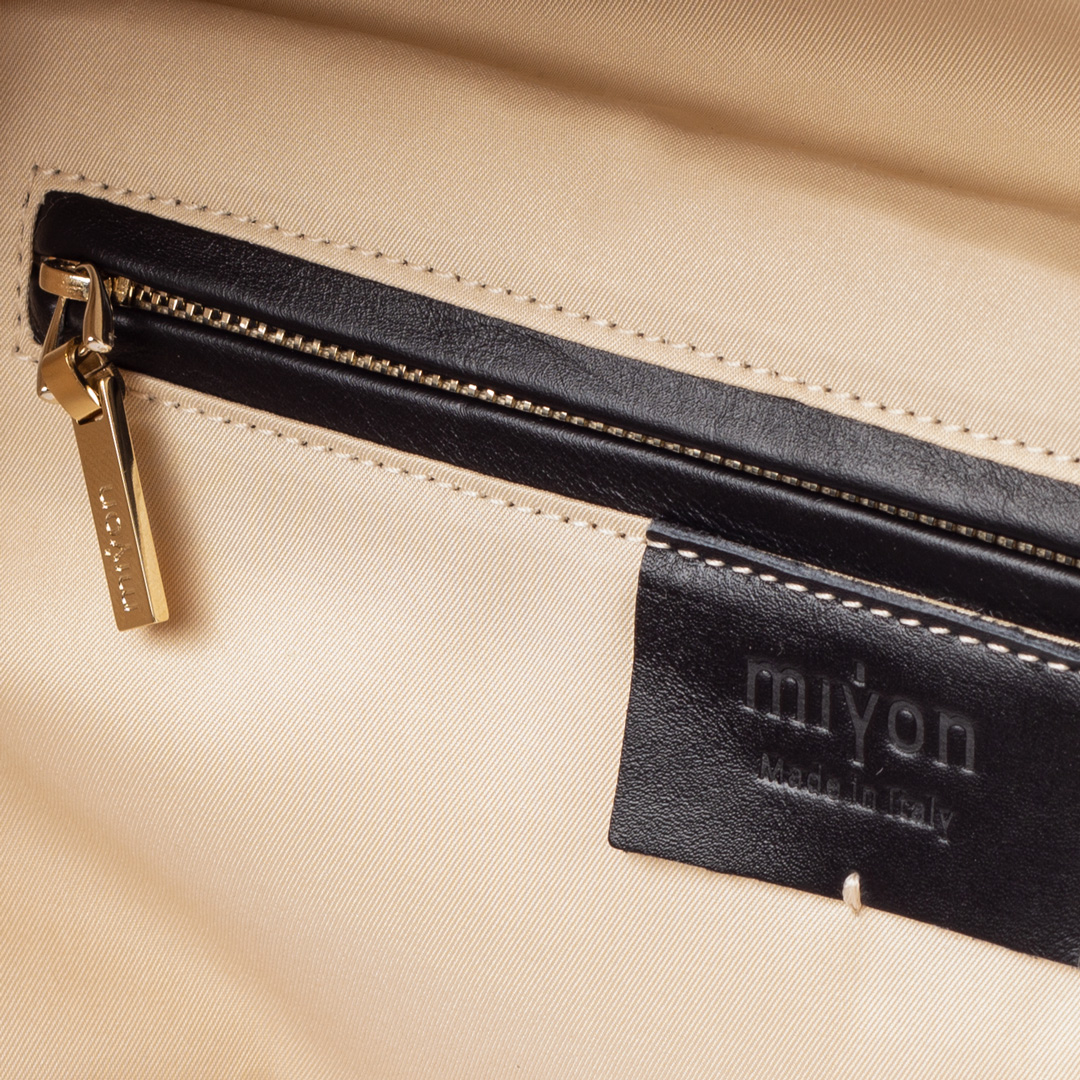 The order will be shipped within one business day following receipt of payment. Confirmation will be sent to the email provided as soon as the order is passed on to the courier together with the tracking code for the shipment.
You can find more details about shipping costs and times on the shipping page.
Credit card
PayPal
Bank transfer
We accept returns within 20 days from the delivery date. All items must be unused and in their original packaging with tags attached.
Packaging
Our exclusive cube box is a gift specially designed to better store your bag.
Fully coated in thick textured paper
Entirely handmade by Italian craftsmen.
The box itself is also a stylish furnishing accessory.